Do you know when you are in your favorite bar for hours and then in the most spontaneous moment comes that idea worthy of a sunny afternoon?
Praia Grande, was the name of that beautiful idea.
On a beautiful afternoon on December 30, 2013, the girls and I were, religiously, at a bar table talking about the fatality of spending the New Year at home due to an unpleasant factor called lack of money. After a few sets of 60 minutes, we thought with our neurons, bro, if we take a bus tomorrow the 31st and come back on the 1st we'll spend the New Year at the beach and not spend a lot of money. It's brilliant.
I confess that there is a possibility that we are all slightly too intoxicated to make any decisions, but what is a tiny detail? A detail that was very clear when we entered the bus station and asked for a ticket to the beach on the 31st and back on the 1st and the attendant asked:
Which beach?
Wait, what?
I believe that at that moment our brain, either was broken or was already on the beach, in any case, was absent. However, let's not panic, karma is always in favor of the intoxicated with a good heart. And before we knew it, the attendant said that the only beach that had vacancies for a return trip on the 31st and 1st was Praia Grande.
Look at that, my beautiful friend! It was exactly this very spot that we were thinking about. Give us 3 to go and 3 to come back.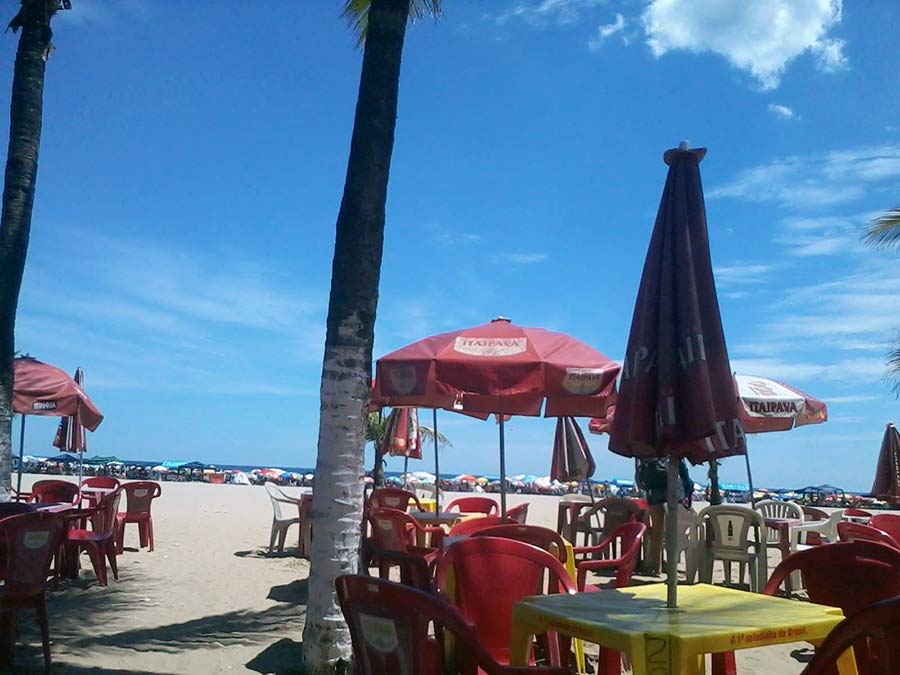 The next day I woke up with a strange feeling, I wasn't sure if I had made a huge shit or invented the internet. In a conversation with the other human beings, we decided together that we were brilliant and we should be getting ready to take a bus.
Three hours later we were arriving at the beach and settling in the place we were planning to stay until the next day. After many hours of seawater, beer, sweat, sand, laughter, and a lot of good people, we realized that we were really going to need a shower. Soooo, let's try to find a hotel. On the 31st of December. On the beach.
Guess what?? Everything was full.
I don't recall exactly how many hostels/hotels we went to see if there were vacancies, but I remember that after a long search we just sat on a chair thrown in the street and accepted the fate that we were going to have to start the new year sweaty, dirty and probably roasted by all the sea salt.
And in the middle of our helplessness but good mood, a guy overheard our conversation and offered us a shower, a holy soul in this world! And not only a shower, but also his sister's room, which was traveling and was in a room separate from the house. Blessed human being!
Karma is always in favor of good-hearted drunks!
Bath taken, and bed guaranteed. Now we need to decide: beer or solids? Naaah, we eat a snack and fill the rest with beer, that way we'll enter the new year in good shape and on a diet.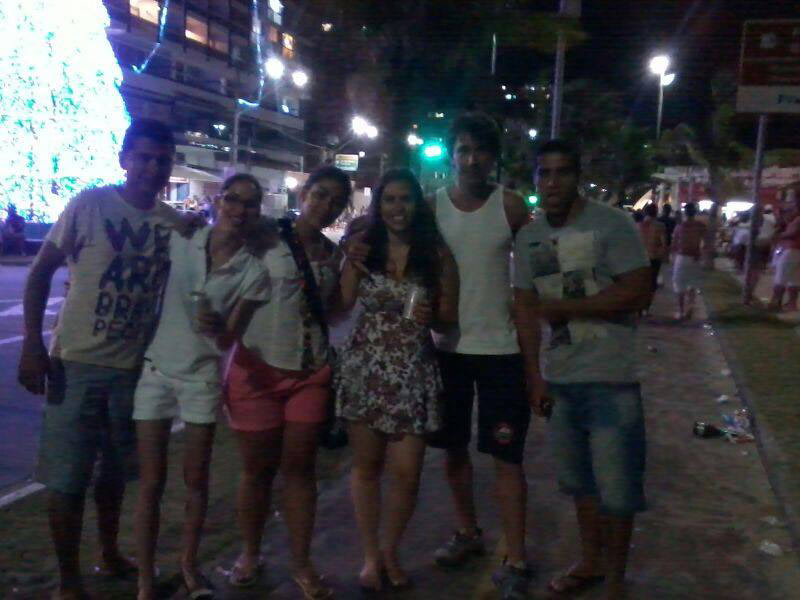 The old year goes, the new year comes, fireworks, 7 jumps in the sea (Brazilian tradition) and so it was my first new year at the beach. Everything went by so fast that soon enough the beach was empty, and we were happy to have a place to return to.
1st of January. New day, new year, new beers to ingest. So let's go to the beach to start the year right. Farewells to our nice human being and then we went to find a place to stay until it was time to go to the bus station, where we took a shower in the public bathroom, made a huge mess, and ran out to get on the bus and fall asleep, just to wake up in Campinas with a good story and a good hangover.
---
Contribute to the environment
Take your trash
Collect rubbish if possible
ALWAYS PRESERVE THE NATURE