Man, that sunrise was one of the most sweaty sunrises I have ever done on this earth, but it was suffering, such a suffering, which, I would not say unnecessary but certainly insulting.
This is Poon Hill, with 3,210m, on the Annapurna Himalayan trail. Beautiful isn't it?! Beauty hurts my people!
You see, it all started when I left India.
With one exception, when I arrived in India, I had the achievement to, and this is one of the best achievements of my life, traveling there for about 2 months without getting sick. REPEAT, without having diarrhea or any food-related illness. My dear, I left there already prepared for the world. I could lick the ground with poop from a wild mare and it would be ok. I was protected. (kids, don't do this at home)
And in my last day in India, I decided to eat at a more expensive restaurant to spend the rest of my rupees (Indian currency), before taking the plane, since the flight was going to be late.
I arrived in Nepal at night, checked in at the hostel, and went to sleep. The next morning I was woken up with a pain in my stomach that looked like an alien was trying to get out of me through the intestines. I ran in the bathroom to try to expel him by another "way" 👇🏽👌🏽
As a good traveler, I decided that it wouldn't be an invasion that would prevent me from visiting the country. And when I met other travelers, including my dear eternal friend Kim, I was not going to let a small brownish alien stop me from going on a trip around Nepal. Including doing the trekkings.
And so we left for Pokhara.
The problem is that at this point, I was already spending the night in the bathroom sitting on the throne while hugging Lord Bucket! And in less than a week I lost 5 kg.
Refusing to accept that I needed a doctor, I decided to go to the pharmacy. Lovers, try to explain to a person who doesn't speak English that you have endless diarrhea and vomiting! This alone was worth the story, but it gets worse …
When I finished presenting my Oscar-worthy performance, the attendant looks at me and answer me in the most perfect English in the world. 🤦🏽‍♀️ So you came from India? I will recommend the medicine x, y, z, the entire alphabet of medicines, because you may have worms, food poisoning, and so on.
She gave me a list of recommendations and sent me away.
The next day, everyone was leaving for the Annapurna trek and I, of course, did not accept to be left behind. So there was me, dragging my body and my invaders to do 5 to 8 hours of walking a day, uphill!
Lovers, we thought we were going to die at every step. My babies and I (we were already close by then) had no more energy, no strength, no more soul.
And then, some m*****f****r, put a peak in the middle of the trail that includes waking up 4 in the morning to go up a trek of another hour and a half to see a sunrise. I introduce you to Poon Hill. This sh * t I present to you is wonderful and it cost me a piece of my soul. So please, stare at those pictures for at least four hours.
Thank you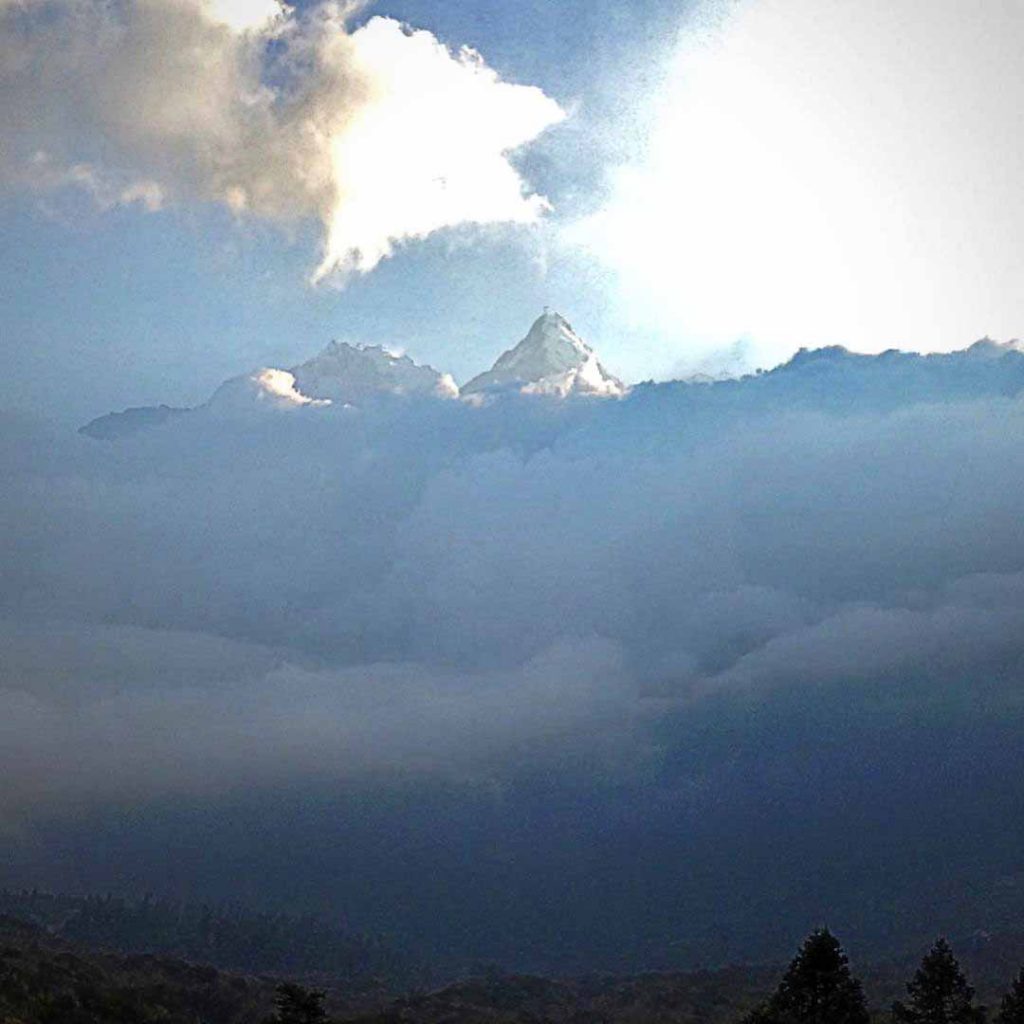 Ow, I just wanted to say that life gets worse, remember the pharmacist's recommendations?
She told me not to eat any variety of milk. Do you know what is the main, if not the only, kind of food you find on the Annapurna trails?
Goat's milk products 😭😭
---
Subscribe to more tips, stories and promotions!
Contribute to the environment
Take your trash
Collect rubbish if possible
ALWAYS PRESERVE THE NATURE