I was going to start this article by saying that this is one of the most beautiful sunrises I've ever seen in my life, but when I was in the middle of the sentence I realized that I say this in practically all my posts about the sun here. 😂🤦🏽‍♀️
In my defense they really are very beautiful and it's very difficult to choose one of them. Especially when I'm writing about it, that I start to remember and relive the moment in my head.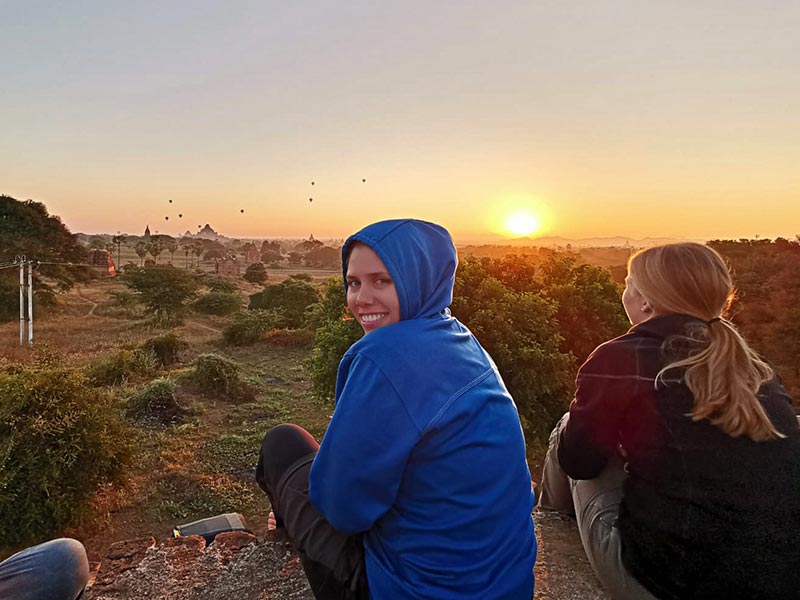 It's always a wave of happiness and warmth that passes through me, and with that, this memory becomes one of my favorites at the moment. But I confess that this was a little different, the wave that came was, in addition to happiness, it was cold! Dude from heaven, so much very cold.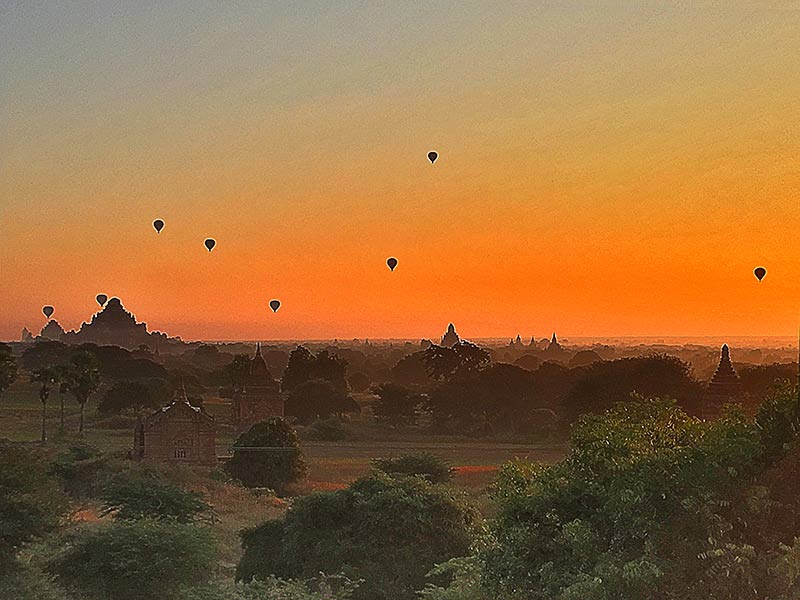 Let me explain, Myanmar is hot, like 30° to 35 degrees hot, and these photos were taken in Bagan, which is like, according to Gaya's geographer head, it's a little desert, therefore warmer.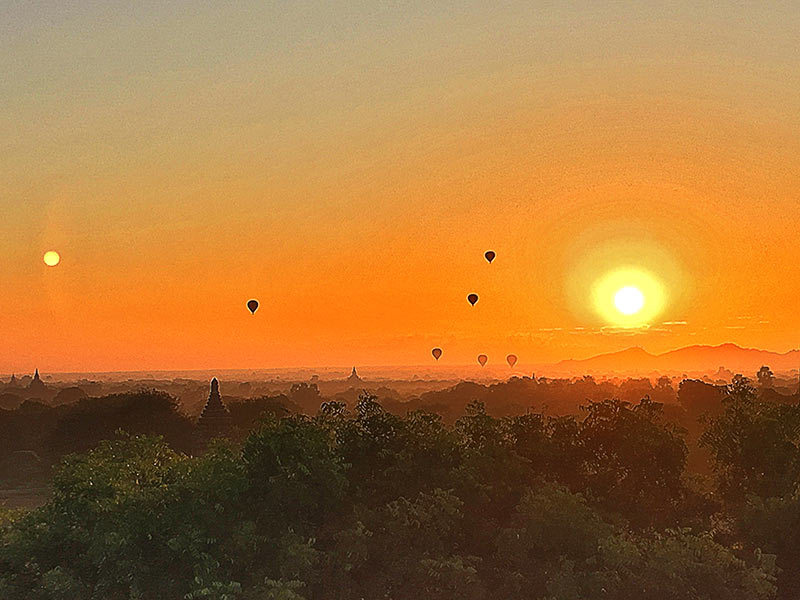 So when we woke up to go watch the sunrise, we just took our jackets, because it was dawn, and went we go. And my dears, in the absence of degrees, wind was added on a motorcycle trip to the place. Electric motorcycle, by the way, it seemed that we would never arrive. 🤮
You see, we were told it was cold. But they failed with the intonation. We understood cold. Not Ice Age cold, Elsa's ride cold, Penguin in his natural habit cold 😒
Eventually we arrived at our destination, climbed on top of one of the temples and curled up on the wall to watch the sunrise. I think the part that I like the most is the wait. You are there watching the darkness go away little by little while it turns reddish, and the sky lightening up to blue, the smudges take the form of temples, while an orange rises in the background along with colored balloons. And as you cringe from the cold, the heat of the sun and a smile warm you in a vision that leaves you helplessly perplexed.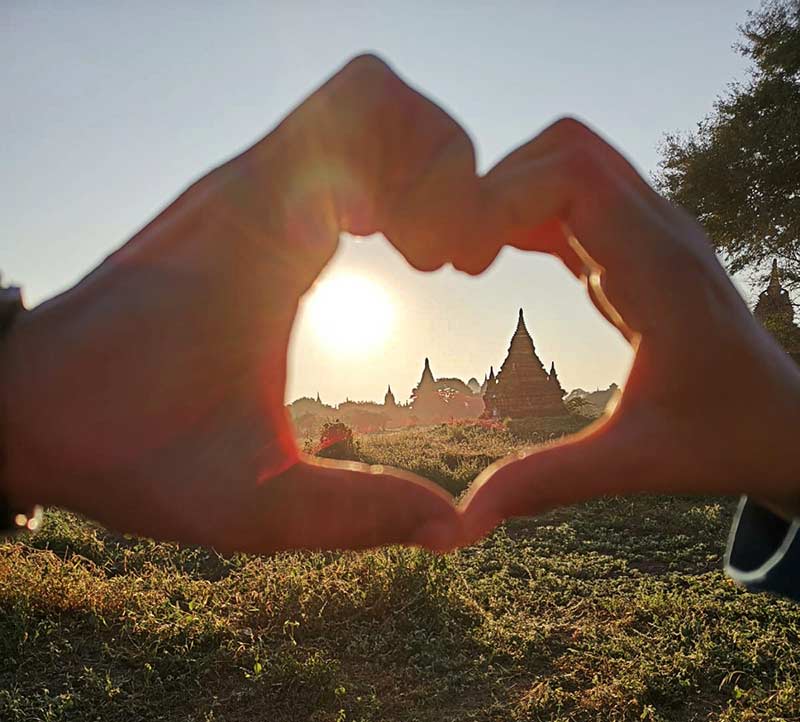 ---
Get news by email
Contribute to the environment
Take your trash
Collect rubbish if possible
ALWAYS PRESERVE THE NATURE