For an adventure trip, even if it is for a weekend, Analandia is a must do! Look how many cool things you can do around here:
GROTTO: NOSSA SENHORA DE LOURDES

The cave is at Chaputepec Farm and is totally worth visiting. One of the best parts is the entrance to the grotto, it's all surrounded by nature and a little waterfall that is known as the bridal veil, the set of factors make the place phenomenal. In the middle of the stones of the place you can also see the Image of Our Lady of Lourdes.

WATERFALL: SALTO MAJOR LEVY
One of the main places of the city, the Waterfall of Salto Major Levy is the "postcard of the city". The waterfall is near the entrance of the city, on the Corumbataí River, and has a waterfall of 25 meters height.
Location: R. Quatro, s / n – Centro

MOUTAIN: CUSCUZEIRO
Perfect for climbing sports, the hill has sandstone and various routes with different difficulties.
To get to the climbing places it's kind of easy walk (yes, easy difficult, because it is not easy, but it is also not medium level) and it's of about 45 minutes. But it's worth it. The view is beautiful.
For those who want to do climbing for the first time, there is a tour company just in the square of the entrance of the city. Super recommend it.
Activities: climbing and trekking
MOUNTAIN: MORRO DO CAMELO
It's a rocky formation mountain, the same type of Morro do Cuscuzeiro, Sandstone, however the climbing is not so common in this area. It's structure resembles that of a "Camel", so the name, and is 80 meters high
WATERFALL: BOCAINA
One of the largest waterfalls in Analândia, it's 45 meters of waterfall and is right in the middle of the mountain. The trail to the base of the waterfall is about 15 minutes. The place is great for rappelling and cascading.
Activities: abseiling, cascading, waterfall.
WATERFALL: ESCORREGA
Another wonderful place to visit in the city are the waterfalls of the Escorrega Waterfall. The place has a sequence of small falls and a large stone plateau. The place is ideal for swimming and having fun with up to natural slides.
Activities: waterfall and buoy cross
WATERFALL: PONTE AMARELA – YELLOW BRIDGE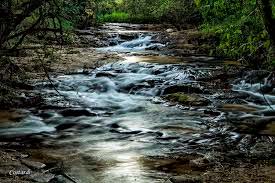 This waterfall is located in an ecological reserve with an area of 15,000 m², the place offers a good place for hiking for being in the middle of nature, with a river full of rocks, a mini beach and small waterfalls in its route formed by a natural swimming pool
Activity: hiking, courses, waterfall.
---

Contribute to the environment
Take your trash
Collect rubbish if possible
ALWAYS PRESERVE THE NATURE