After spending a wonderful time meditating in Nepal, I was ready, ok not ready, in need, but need in the greatest sense of the need the word, to party.
I asked Mister Google, Enlightened Being of the Free Wisdom, where can I party like there is no tomorrow?
Thailand, He answered me!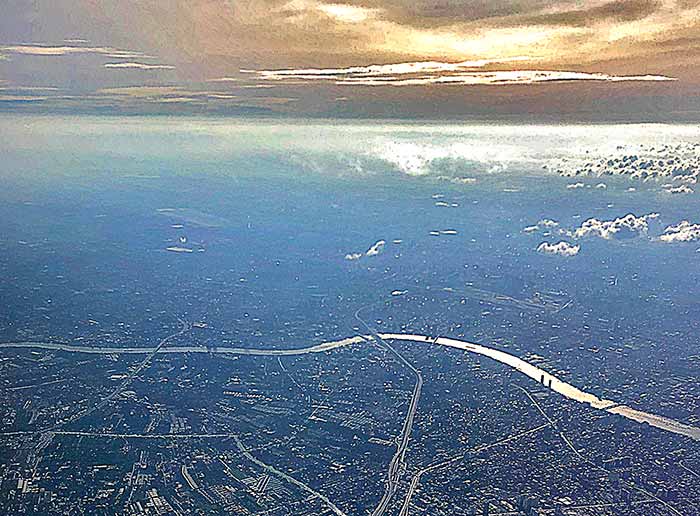 And that's how I bought my ticket for the party, I mean a ticket to Thailand, sitting on the only bank of the monastery that had internet, praying that it wouldn't fall, which happened frequently, right after a meditation session.
Suuuuper enlightened the person right ?! I told you in some post about the Monastery that I left it more disturbed than anything else! 😅
Anyway, that's how I decided to leave my "calm" center, to enter Kao San Road, one of the busiest (backpacker) streets in Asia.
My man from heaven.
To start, I started at the airport in Nepal, no, in the taxi I took the day before, where I met a human being, who was at the airport the next day, with another human being who was also going to Thailand, Andreia ❤️, who without my knowledge at the time, it was going to be my bestie for the next 6 months.
You see, after spending a long time in a monastery without beer, or anything, my feeling when I sat down on Kao San Road and had a cold beer on a street that has a million places to party, was like, love to first sight. Even though it is not the first sight, I think this is the best way to describe what I felt. 🤣
And around beer number x, ok bucket number x, Andreia turns and says, you should get a job as an English teacher here, ok why not?!
---
Get news by email
Contribute to the environment
Take your trash
Collect rubbish if possible
ALWAYS PRESERVE THE NATURE