And one of the things that I miss the most without missing a bit is traveling sleeping in the tent.
Today, after traveling for 4 years I think, sleeping on the hard floor, having to carry my tent all the time, it takes up space, it's heavy, I have to put it up and put it down all the time, I barely fit inside, there is no bathroom (natureee), and so on.
But when I was in Montserrat I wasn't feeling that way yet, I was loving the adventure, there on the top of the mountain near Barcelona, ​​my favorite moment was to wake up in the morning, open the tent and face this view!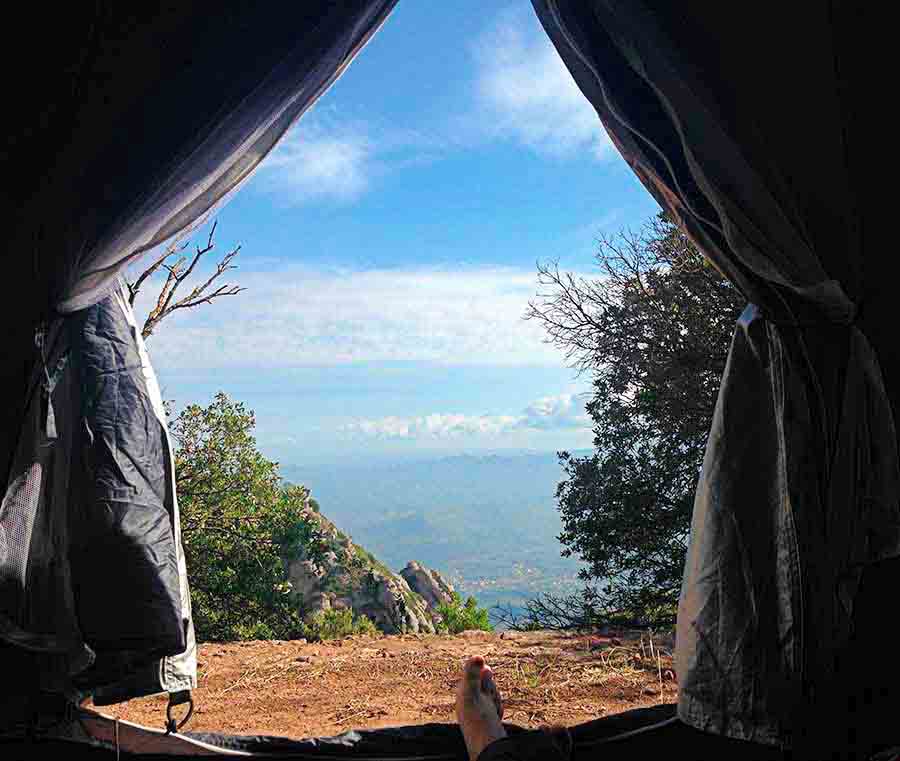 Man, my days there were all about waking up, watching the sunrise, climbing, working a little, and then drinking!
Dude, there is no hard floor that can take away your happiness.
Even more, because I gt a mattress borrowed! So happy, I was preparing to put it in the tent when started pouring rain! My dearest, it wet everything inside my tent!
Hard and wet flor is too much to ask, even for those who are still all deluded thinking that it is possible to live like this. Angry and disgusted by the audacity of the weather, I took my tent down and left that place!
---
✉️ Do you want to receive travel stories in your email?
Click here
Contribute to the environment
Take your trash
Collect rubbish if possible
ALWAYS PRESERVE THE NATURE