Definitely one of the most beautiful cities in India, but I confess that writing this text was difficult. I didn't know how to write because, as beautiful as it is, I didn't absorb almost anything from here.
When I arrived in Pushkar, I was already a little tired of India, of the difficulty of traveling there, and as much as I, today, am proud to have visited the country, at the time I was at a point where I already had through so much shit that I stopped enjoying the trip to worry about security.
And then the trip to Pushkar already makes me go through some situations, which because I was a woman, were dangerous and that I had to fight for my safety. But the city definitely worth the visit. Pushkar is beautiful! With so much positive energy that I believe that if I hadn't been through the city, I would have lost my mind in India.
The city is built around a lake and is considered sacred in the Hindu religion, so there are some stronger restrictions on food here. It's not allowed to eat any animal derivatives, nor meat, nor eggs, nor milk.
Every day, around 6 pm you can hear mantras chanted with drums and singing that fill the city with calm. During the day, Shamans and Monks offer blessings and good vibes to everyone who walks around.
Temples, totems, and offerings surround the city in order to increase the positive energy that the place has.
And as much as I was enjoying all of it, the truth is, I was angry. Very angry.
One day, around 6 pm, I went down to the lake alone. I passed the group that made the mantras and sat by the lake and watched the sunset while listening to the mantras.
I remember trying to feel peace.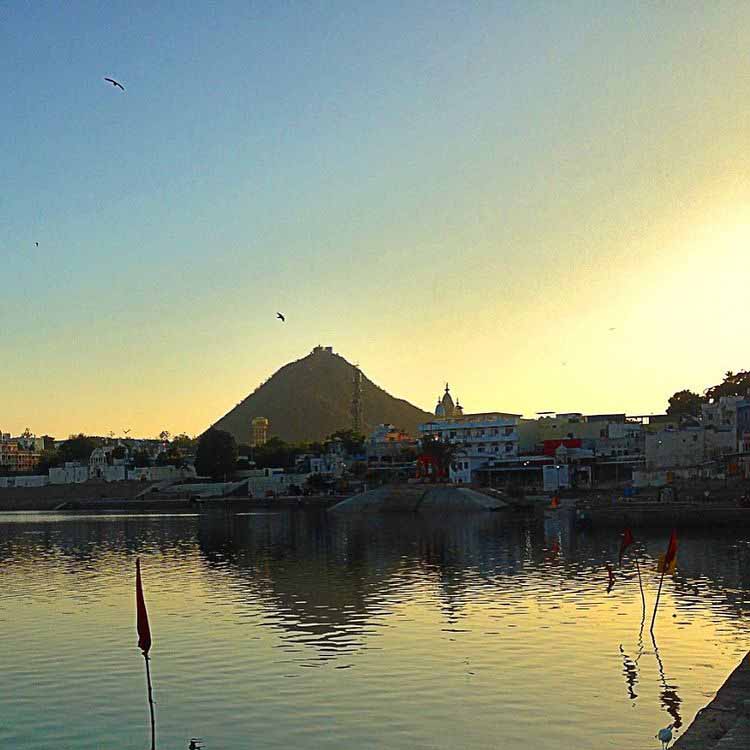 But as much as there, in that city, during the day I was relatively safe, the truth is that out there I was not. And sitting there watching this wonderful sunset to the sound of a mantra of peace, I just found anger! Anger at not being able to do some things without putting my life at risk. Anger at the fact that I can't travel alone across the country. Anger because I felt like I had no choice. Anger at being more afraid than brave.
Anger at the fact that my fear there was a fear of extremely real and justifiable danger.
Anger at the fact that no woman, no one, ever, should be so scared.
---
Get news by email
Contribute to the environment
Take your trash
Collect rubbish if possible
ALWAYS PRESERVE THE NATURE