My visit to Laos was kind of totally unplanned. I was in Thailand looking at a map of Asia wondering which country to go to when a friend I met in Cambodia texts me saying he was in Laos and asking if I was anywhere near.
Well, I was thinking about going to Laos! Why not?!
We met in Luang Prabang, and start to chat about our backpacker's lives. And without even notice, I was falling in love with the stories he was telling about traveling around on a motorbike. It looked so cool, so interesting, and when I saw it I was already asking if he wanted some company 🤷🏽‍♀️
I had already done some trips around Asia by motorbike, but it was always more basic things like a day trip, a tourist spot visit. Never a journey without beginning or end.
But when I set my mind to something is done.
I bought a motorcycle the same day and adopted his travel plan, with his travel style. I confess it was kind of hard, we had completely different travel styles, but it was the best thing that could have happened because I learned a lot with him!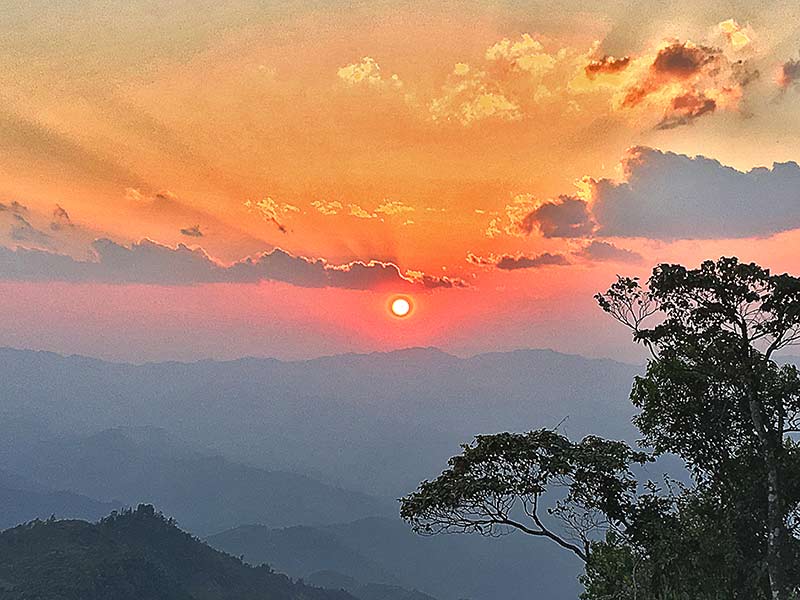 And my dears, it was terrible, I fell in love. I fell in love with the motorbike trip, the wind in my face, the butterflies in my stomach, the freedom, everything. And then fuck, I had the first love of my life: Khimon Penelope, a wonderful Honda Wave!
Aaaah how I liked that trouble-making!
Even though I had the worst possible start to the trip. The day we left Luang Prabang, less than an hour on the road I started to feel bad, like, real bad. I needed to stop at every station to, let's say, to purge 😂
But I continued, I didn't want to be the person who quits easily, it was about 30 degrees and I sweating cold, and shivering with 3 jackets until a time I couldn't take it anymore and I asked if we could stop in the next city.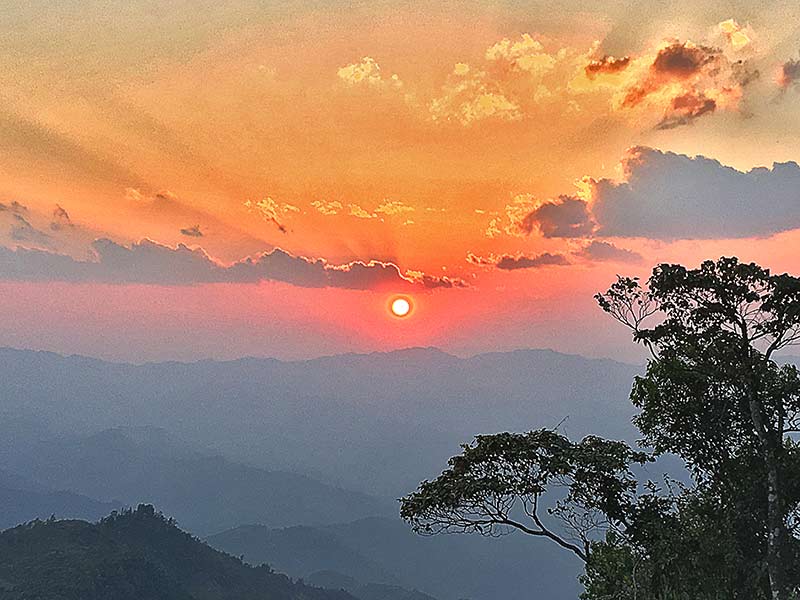 As soon as he saw my face he took me to the hospital.
My dear Dutch friend Bran, patiently waited with me in this hotel for 3 days! He would fetch soup for me, take my medicine, wake me up to take it, take my temperature! Friendship is everything in this life my dear people!
And as soon as I managed to get through a whole day without throwing up my soul, we left for the next adventure. And so we went together for practically two months. And one of the things we always did was find peaks to see the sunset and I fell in love with all of it.
---
Get news by email
Contribute to the environment
Take your trash
Collect rubbish if possible
ALWAYS PRESERVE THE NATURE