The options for Curitiba are endless, even outside the city, where you can go to spend the day doing trails, waterfalls and climbing. Check below:
POINTVIEW: ANTENNA OI
From here you can have the best panoramic view of the city, with 110 meters you can see all the sights you want to visit from above. On the ground floor of the tower you will find a telephone museum.
Location: Rua Prof. Lycio Grein de Castro Vellozo, 191, Mercês
Hours: Tuesday to Sunday, from 10 am to 7 pm
Tickets: R$ 3,50 (children and elderly people pay half)
BOTANIC GARDEN
One of the main postcards of Curitiba, the garden was inaugurated in 1991 and has an area of 245 thousand square meters, with geometric gardens and a greenhouse of three vaults with plants characteristic of the Atlantic forest of Brazil, the architecture of the greenhouse was inspired by a palace of crystal that existed in London in the 19th century.
Also in the garden there is the Municipal Botanical Museum, and the cultural space Frans Krajcberg with permanent exhibition of 114 sculptures of the artist and environmentalist.
Opening hours: 6 a.m. 7:30 p.m.
Location: Access by street Eng. Ostoja Roguski – neighborhood Botanical Garden.
UNILIVRE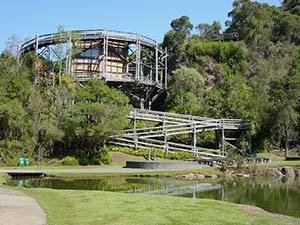 There are so many things in this university. Like trail, lake, spiral staircase and a special architecture, is worth a visit.
Location: Victor Benato Street, 210 – Pilarzinho
THEATER: OPERA DE ARAME
Opened in 1992, the giant theater is all made of steel tubes and metal structures in a circular format.
Location: R. João Gava, 874 – Abranches
PARK: TANGUÁ PARK
The park was inaugurated in 1996 and has an area of 235 thousand square meters, and is situated in an old complex of disused quarries. In the place you can find a waterfall, two lakes, an artificial tunnel that can be visited by boat or on foot, gazebo, bike path, Cooper lane and cafeteria.
Location: Oswaldo Maciel Street, s / n – Pilarzinho, Curitiba
WATERFALL: SALTO SAO FRANCISCO
The highest waterfall in southern Brazil and the fifth in Brazil, the Salto Sao Francisco has 196 meter fall. The trail to the boton of the waterfall is easy to find and medium to easy trek, with approximately 3 km
Location: Federal Highway S / N – Entrance by Br277 via Guarapuava or by BR373 in Prudentópolis
WATERFALL: SALTO MILOT
With 130 meters high this waterfall is also easy navigation with a very easy trail with approximately 2 km.
Location: Federal Highway S / N | Entrance by Br277 via Guarapuava or BR373 in Prudentópolis
MOUNTAIN: MORRO ANHAGAVA
Morro do Anhangava is a hill located in the Serra da Baitaca, in the municipality of Quatro Barras. The hill is perfect for rock climbing offering extensive rock walls of its upper slopes and with several and varied technical challenges. You will find degrees from III to IXa.
Location: Serra da Baitaca, in the city Quatro Barras, Paraná
Activities: climbing and trekking
MOUNTAIN: SAO LUIZ DO PURUNA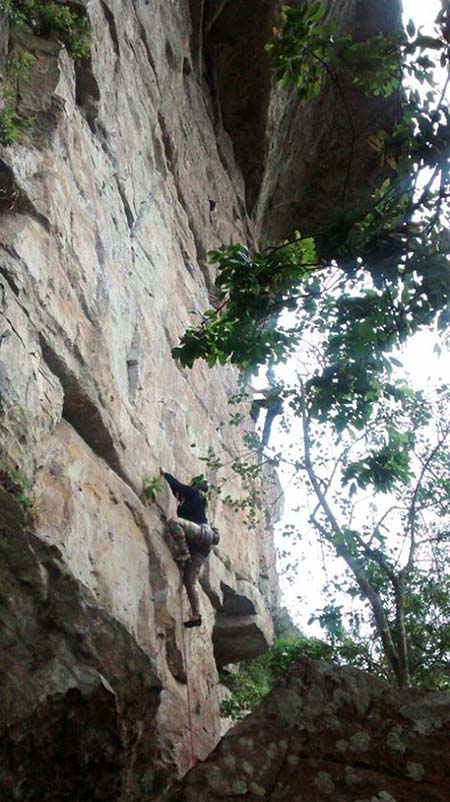 With sandstone rock, the place is one of the city's classic climbing. With hundreds of high quality track and divided into six sectors, the place is perfect for classic and sporting climbs. In addition to having several mobile ways.
Location: Access by dirt road that joins the lane that climbs the escarpment of Serrinha de São Luis.
For security reasons leave your car in the toll parking lot. Be careful not to get charged.
Activities: trekking and climbing
---

Now you are ready to go!
But check my trip before 🙂
Contribute to the environment
Take your trash
Collect rubbish if possible
ALWAYS PRESERVE THE NATURE