Trekking, that it's one of my biggest passions. And the border between Sao Paulo and Minas Gerais, Joanopolis e Extrema, is one of the perfect places to do it. It is an amazing place. Check it out!
TREKKING MOUNTAING: SERRA DO LOPO (Joanopolis and Extrema)
There are several trails in the region, with different sizes and difficulties. the majority are between the cities of Joanópolis (SP) and Extrema (MG).
MOUNTAING: SLEEEP GIANT (Gigante Adormecido)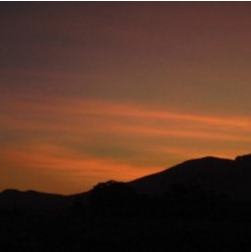 With 1,725 meters of altitude, from the peak, you can see all the towns around. The place has this name because of the mountains shapes reminds a man lying down.
It is located 12 km from the city, an hour and a half walk approximately.
Activities: Hang gliding
MOUNTAIN: PICO DO LOPO or PEDRA DO CUME (Near Sleep Giant)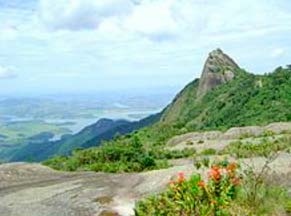 At 1,750 meters, the peak is the highest point around, it offers a 360º view of the place including the Jaguari Dam and the cities of Joanópolis, Extrema, Piracaia, and others. Also at the top of the peak you will find the Pedra do Sapo, a rock 6 meters high.
Here is the starting point for several trails;
Access by EMBRATEL Highway, 7km from the city.
POINTVIEW: PEDRA DA MESA (Extrema, MG)
Natural lookout on a large stone and a span of 20 m.
Access is from the Tower of EMBRATEL or Vila Rica.
Average walking time: 2 hours.
TREKKING: PINHEIRINHO (Extrema, MG)
The path of the trail crosses with PEDRA SANTA RITA and two waterfalls, the BICÃO, a small waterfall in the middle of the forest, PEDRA DO SAPO and finally PINHEIRINHO.
Average time walking: 3 to 4 h
TREKKING: ENCHANTED MOUNTAIN FOREST TRACK, PICO DOS CABRITOS (Extrema, MG)
The access is made by Bairro da Vila Rica.
The trail is full of rocks and has its way to the top of the mountain range. which is 1,600 m.
Average time walking: 4 to 6 h
TREKKING: FOREST OF THE SAMAMBAIA / PEDRA DEDO DE DEUS (Extrema, MG)
First you have to drive to the EMBRATEL Tower.
Then follow the trail through the woods to the Fern Forest, where you find the spring responsible for part of the city's supply and, later, the DEDO DE DEUS and PEDRA MESA.
Average time walking: 4 to 6 h
PONTIVIEW: MIRANTE DA CAIXA D'ÁGUA (Extrema, MG)
The reservoir, at the beginning of the century, supplied the city with water from the mountains.
The viewpoint has a panoramic view of the city. And it is the starting point for the walk to the BICÃO and its springs of natural waters.
---

Contribute to the environment
Take your trash
Collect rubbish if possible
ALWAYS PRESERVE THE NATURE