One of the top places to climb in Spain is Montserrat, and to get there it was almost a trip by itself: from the Sahara Desert to Montserrat there was bus, train, bus, boat, another bus, another train, the same train but in the right direction, one more bus, a tram, and a short walk.
Then I finally arrived in the camping!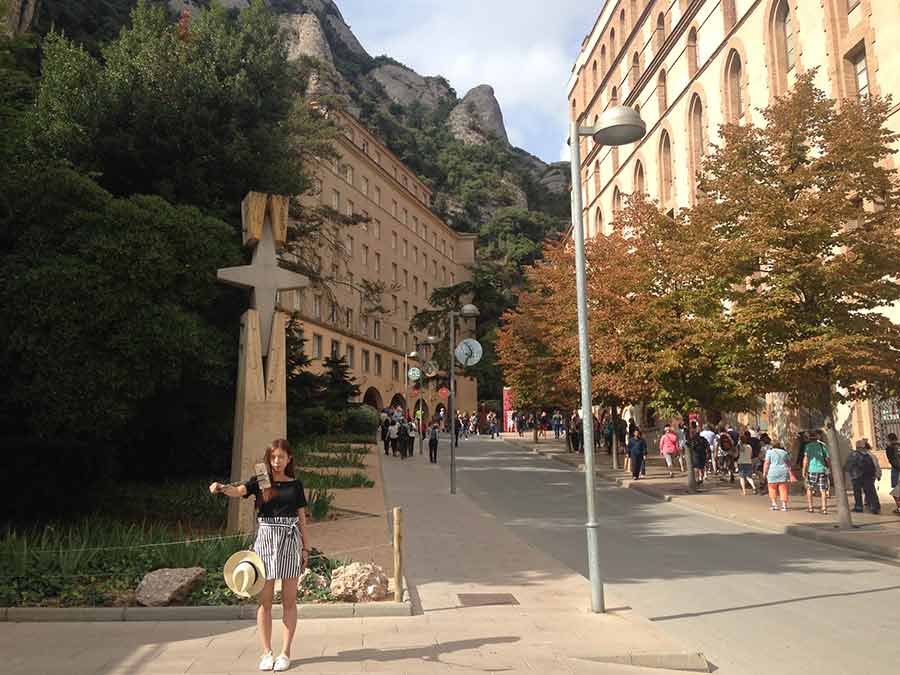 You can book a tour to this amazing place: Click here
After setting up my tent and organize my things, I went to the common area to socialize. While I was talking with the responsible for the camping about the routes to climb, I discover that the human being in front of me was not just a human being in front of me, but a renowned climber from Spain, responsible for several path opening in Montserrat. Marcel Millot. The guy has books with his name. And this human being was there, inviting me to climb with him.
I, of course, said no.
That's a lie, of course!!! I accepted before he even finished the invitation. But I regretted it a second later. Dude, the guy is a very f*** good climber, and I? I'm happy when I do the path without fall with the rope on the top. Sooooo for preserve my confidence, I explained that I was a very noob climber, and my level of climbing was low, and blah blah, the perfect excuse, that lowered expectation and gives you the security to do a lot of shit.
As a smart guy as he is, he chose an easy path to be the first one because I had just arrived, so I was tired and stuff. At least that is what he said to me, but I believe that maybe, he just wanted to see how bad I was.
My beloved friend, I don't want to brag or anything, but that way was super easy (it was not even a 4b, for those who do not know this is very difficult path 😂) I climbed fast and quick with dignified agility!!
Okay, okay, okay. You can not be so proud when the level is for kids. But it was good because it gave me the confidence to try harder paths. And over time I gained confidence and improved my climbing levels.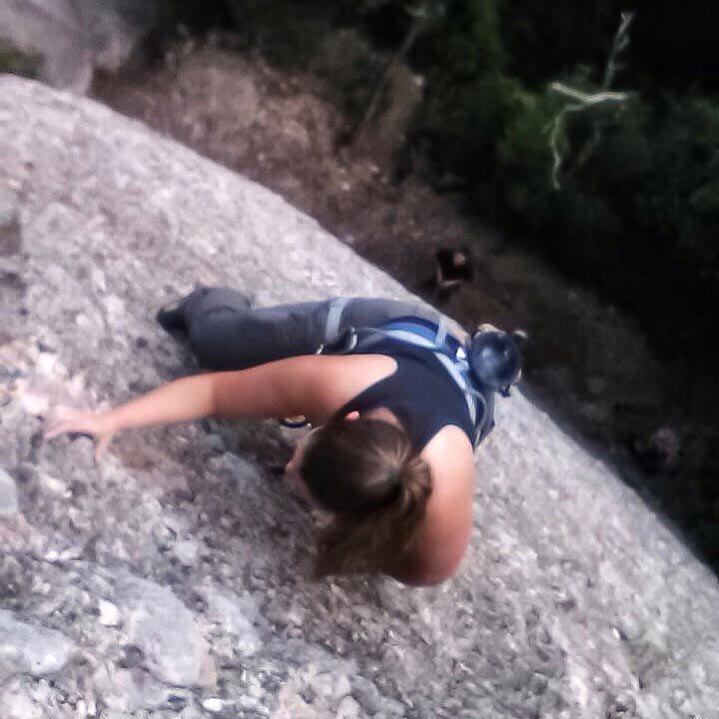 There, I made my first route with 6c level, my first classic route, with 3 stops, climbing without the rope in the top, and even climbing with a backpack! It was an awesome time, I spent the next few days climbing every other day with Marcel and other climbers in the area.
The days that I was not going to climb, I was walking around to get to know Montserrat. There are several trails around there because it is a group of mountains full of paths, nature, and monasteries. Not to mention the animal life, which is super interesting, especially when you cross a goat standing in the middle of the mountain, that is, standing in the middle of the mountain WALL. Do you know those goats that climb? So, those ones.
See? The place is all made for climbing, even the goats know it.
But that was not even my biggest encounter with the local animal life. You see, when I arrived and was setting up my tent, Marcel told me not to leave food inside the tent because of the animals, so I put all my food in the kitchen. But every time I wanted to eat, almost all the time, I had to go to the kitchen. But whatever, I was doing everything right, until the third day, when I left only a few snacks inside the tent, and it was okay, everything was ok. So on the fourth day, I left it again, all alright. On the fifth day … while I slept, in the middle of the night, everything was all alright again, and then on the sixth day, again all alright, on the seventh, in the middle of the night, I wake up with an animal f*** trying to get inside my tent! Duuuude, the beast was a boar, like the big pig with horns! He was going to tear up my whole tent and kill me the same way he killed King Robert (GOT) for a packet of water and salt wafer !!
And worse, he was trying to make a door, by the side of the tent that was already a door, I could not even get out of there! So I thought with my neurons: kick him in the nouse !!
But what if ,instead of leaving he decides to attack? Jow, there is nowhere to run! I'm literally locked inside a cubicle!
So I did what any intelligent soul would do: I tried to talk to him. Nothing better than a healthy dialogue, right?
I explained to him that the food did not belong to him.
That it was wrong to try to eat others food.
That he was invading private property.
That he was committing an infraction of the law.
And none of this worked.
So as my last argue I said that the wafer was not that good, it would hurt his teeth and give him diarrhea.
But he didn't care for any of these things. It even seemed like he was not understanding me at all!!
But for my luck, my neighbor understood me and went outside screaming with the boar, until he ran away. Apparently, boars speak Spanish and that is the only logical conclusion of this story, it has nothing to do with the piece of wood that he was holding it.
Book a tour to the Temple of the Sagrada Familia: Click here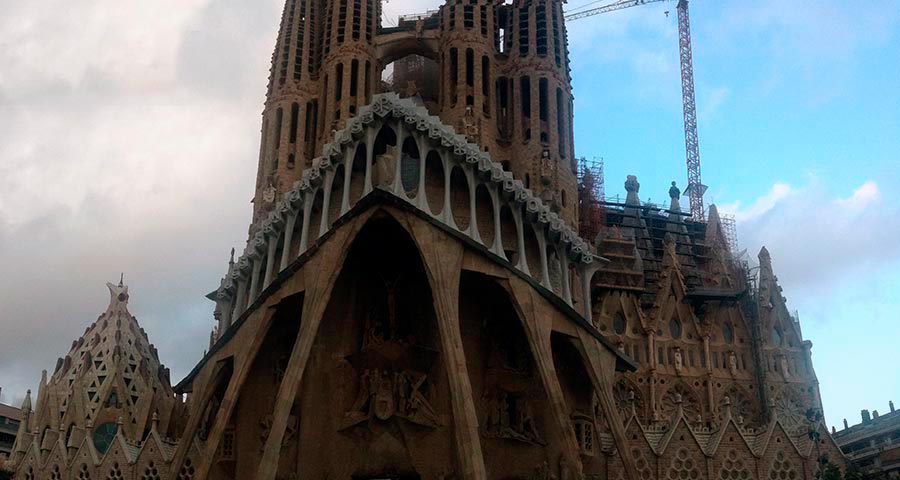 But leaving aside the difficulties of languages, and crazy meetings with the animal life 😝 I was also being a tourist in the city, after all, I was in Barcelona. I confess that I didn't care to stay there for long, it's a beautiful city and so, but I believe it's more for parties and bars. And since I travel alone, it's not always nice to stay in places like this for a long time. But even if it is not for the bars, a visit to the Cathedral or Temple of the Sagrada Familia super worth the visit, the church is still under construction, for centuries now, but is still beautiful to die for. Truly, it has so many details and shapes that they are actually building very quickly.
---
Check it out more info about Barcelona
Book a free walking tour!
And another Tours and Guides here!
Contribute to the environment
Take your trash
Collect rubbish if possible
ALWAYS PRESERVE THE NATURE